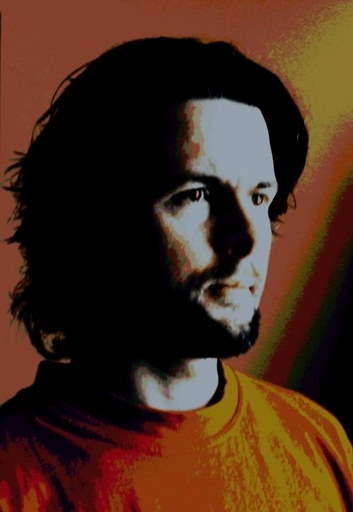 David Blair - Born Wellington, New Zealand 1975
The roots of David's love for painting were seeded long before he was even born, for his grandfather David Silverwood after whom he was named was a well known watercolour artist in his hometown of Ashburton, New Zealand.
Unfortunately he died before David Blair was old enough to paint, but he did grow up with stories of how his grandfather used to paint beside the fire, and was deeply inspired by the watercolour works his late grandfather left behind to testify his love of painting.
When he was old enough David Blair picked up the same brushes his grandfather last used over 2 decades before him, and began to paint on the left over rolls of water color paper that had lain dormant for so long. With his grandfathers spirit guiding him on David began his artistic career, at first painting watercolours then later moving to Acrylic's.
David participated in small collective exhibitions around New Zealand, then at the birth of the new millenium moved to the Netherlands where he found great inspiration in the depth of history and culture.
Living where the great artists had lived, walking the same streets they walked, and gazing in awe at the amazingly textured skies over Holland as Rembrandt once did. David participated in exhibitions here and other parts of Europe also, and began painting murals as a suppliment.
It was then that David began having his wildlife works published by the fine art publisher 'Sjatin Publishing and Licensing B.V. of Holland. David divides his time now between Europe and New Zealand, and has found inspiration of particular mention in Greece and Venice, which you can see reflected in his work.